Chuan-Chuan was burned when he was four years old, sustaining 2nd and 3rd degree burns over 30% of his body. After being discharged from hospital, he came to Sunshine's Rehabilitation Center to undergo physical rehabilitation. Afraid of feeling pain, Chuan-Chuan would start crying the moment he reached the door of the Center and would refuse to go in. He also showed signs of PTSD, crying every time he would see strangers. His mother who had to quit her job to take care of him full-time couldn't bear to see her son in pain, yet she knew that rehabilitation was necessary. Under tremendous financial and emotional pressure, both mother and son would sometimes breakdown and cry at the entrance of the Center.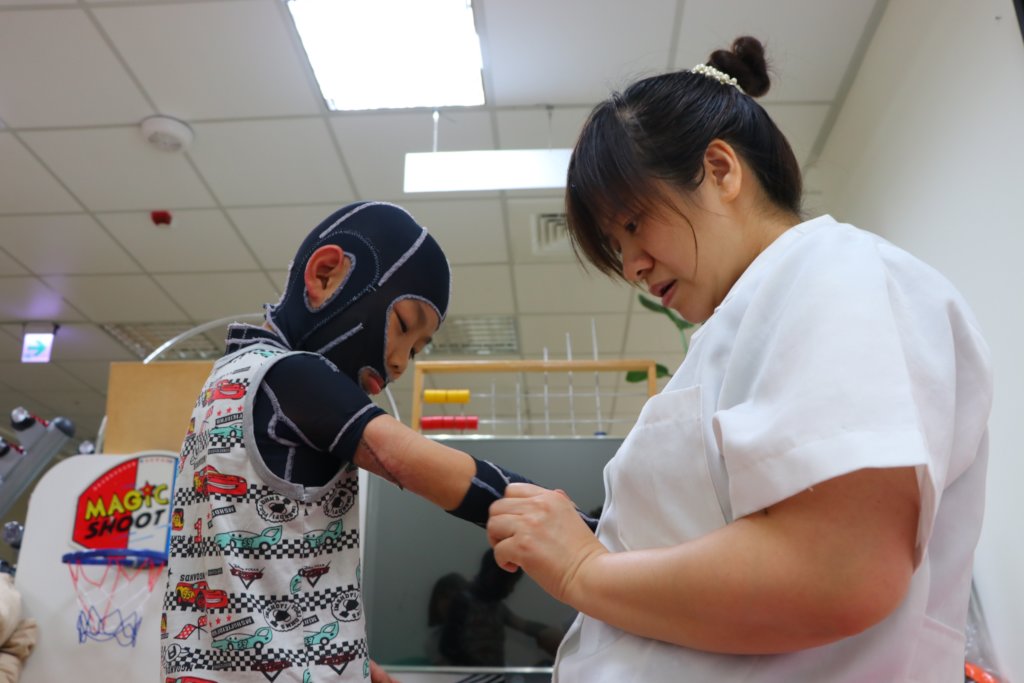 Apart from therapists providing physical rehabilitation, Sunshine's social worker and psychologist also provided play therapy to Chuan-Chuan and psychological counseling to his mother. They also encouraged mother and son to take part in support groups to share with other parents going through similar experiences and in the process, find peer support.
One year later, Chuan-Chuan has greatly improved and he is no longer afraid of rehabilitation. With the emotional support of social workers and thanks to financial aid, Chuan-Chuan's mother is under less pressure and is better able to manage her emotions.
Every year, Sunshine provides services to over 500 children with burns or facial disfigurement, including physical rehabilitation, psychological counseling and return-to-school preparation. Sunshine also carries out burn prevention in schools. We can do this through your ongoing support. We invite you to continue supporting Sunshine's efforts to make the pain of Little Sunshines go away.